Site Update - 2013-10-30
Site Update - 2013-02-21
I've added a new section for Denton Designs, that great 8 bit software company, under the Software Companies section.
Pen and Ink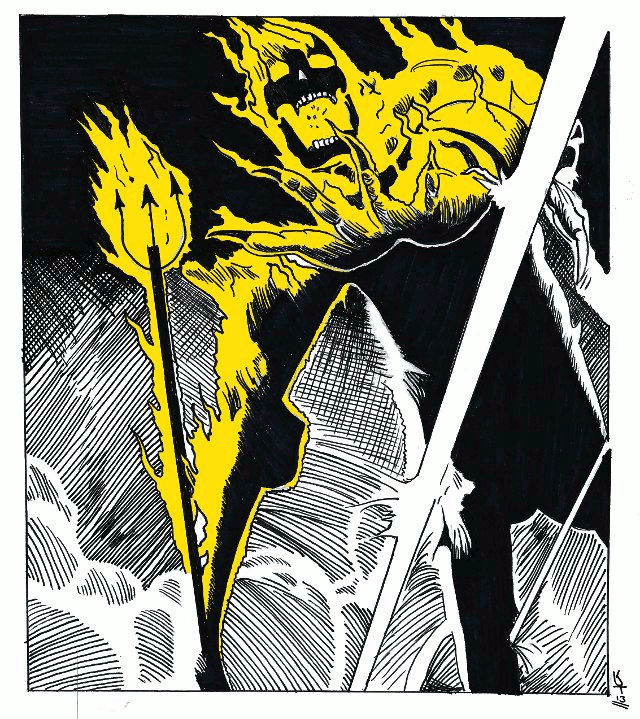 More Bolland tribute.
Pen and Ink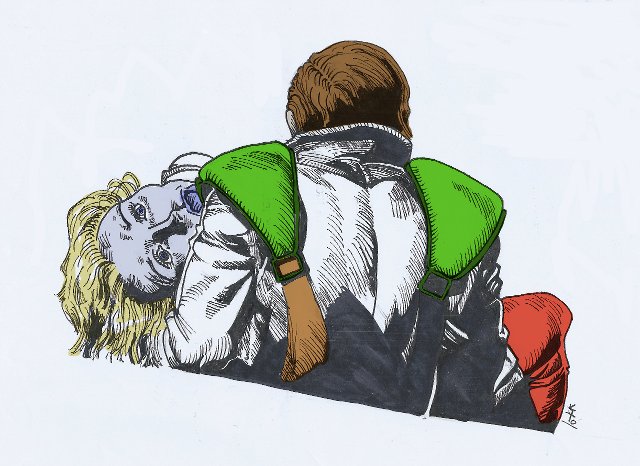 My tribute to Brian Bolland.
Opinion - 2012-07-03
Lately there has been a lot of discussion on how IT in schools have been dumbed down over the years and how pupils are only learning how to use office packages rather than learn the nuts and bolts of programming. Part of the argument is comparing this with the 1980s and how we all learnt to code and use computers.
However I feel this is a little rose-tinted. Thinking back to my time in the early 80s, when micro computers started to appear, it was really only a few geeky boys who showed an interest. As this interest grew, the micros became more and more popular and soon the majority of young lads owned an 8 bit computer. However I only actually knew about a handful of lads, out of the whole school who used it for programming, as the majority used it to just play games. Also my school thought computers in the home were a passing fad, so they would not allow it to be taught as a lesson until you were in the Sixth form. It was never a main subject for those early years.
So going back to dumbing down, as a whole I think people like choice ofsimplicity, most not wanting to do something that appeared complicated, like programming, when a simpler solution is available. This was probably why consoles became more popular over the micro. As plugging in a cartridge and playing the game is much simpler than having to type the correct command to load in a program from tape, wait five to ten minutes, only for the loading to fail.
This also reflects in todays popularity for phones and tablets. It was reported that Tablets might outship laptops by 2016, which makes sense. Laptops are still PCs, very complicated and temperamental machines. Vast amounts of people use PCs to browse, update their Facebook account, shop and tweet. PCs are capable of doing much more, never in history has a single machine been capable of handling so many different types of jobs. So why not buy a gadget that actually concentrates on the type of activities you only want to do, this being communicating in a multitude of ways for most PC users. Tablets are perfect for this by removing all those extra bits which PCs have.
This belief that we were a nation of coders is a little out of proportion. Yes we did lead the way in young programmers writing games, but that was a much smaller market back then and as a percentage it was still only a few people who actually did programming. However, I say bravo to the projects like Raspberry PI, which are giving low level computing to the masses. And the more kids they encourage to take an interest in IT and programming the better. As a nation we have lost a lot of skills over the years having resourced abroad and we should invest closer to home as much as around the world.